Visitor Information
The following information is provided to help students make their clinical rotation at the VMTRC as educational and enjoyable as possible.
ADDRESS / PHONE NUMBERS / DIRECTIONS
The office phone number for all VMTRC personnel is (559)688-1731. The direct extension for the VMTRC Student Coordinator (Katie Fernandes) is 246. Please E-mail questions or comments to:  kmfernandes@ucdavis.edu
---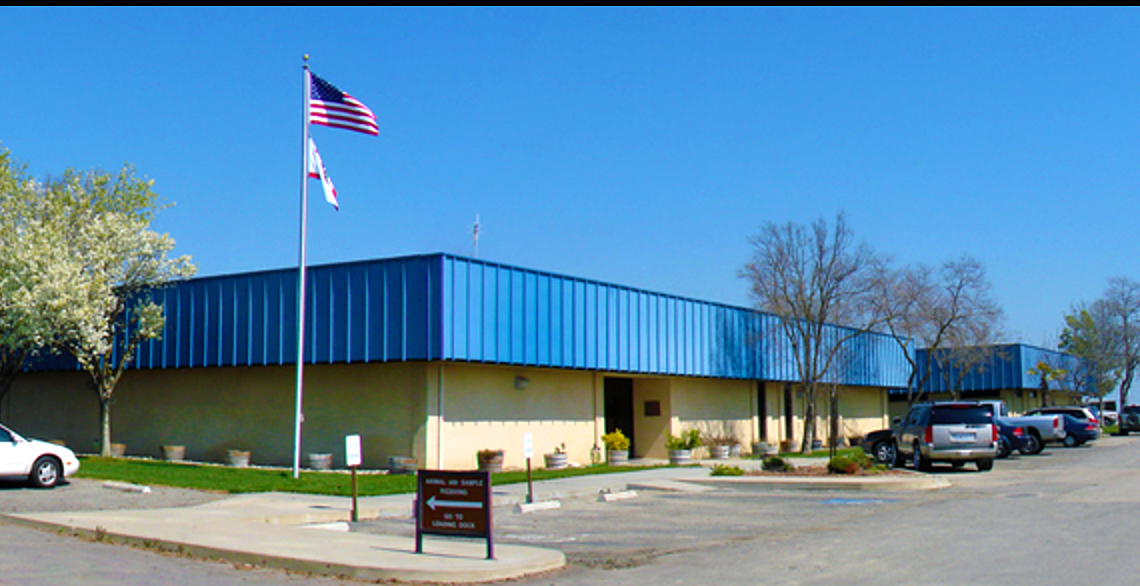 If you need to have mail forwarded to you while at the VMTRC, have it sent to you care of STUDENT MAIL, VMTRC, 18830 ROAD 112, TULARE, CA 93274.
The VMTRC is located in California's San Joaquin Valley, between Fresno and Bakersfield. The facility is just off Highway 99 approximately 8 miles south of Tulare and 250 miles south of the Davis campus. When coming from the north, take the Avenue 184 exit and turn right (east) at the stop sign. Turn left (north) onto Road 112 (which is approximately 200 yards from Highway 99). If you are traveling from the south take the avenue 184 exit; once off the freeway, turn right at the stop sign, then turn left almost immediately, at the first street you come to, which is road 112 (it is very close to the off ramp). Proceed to the VMTRC, which is a half-mile from the junction of Road 112 and Avenue 184 (see map).
If you are flying, the nearest major airport is an hour away in Fresno. The Fresno-Yosemite International Airport is served by Continental, Northwest, Skywest, American, Delta, United and US Air. Please contact us if you need travel assistance or have further questions (The VMTRC may be able to pick you up at the airport by special arrangement).
THINGS TO BRING TO THE VMTRC
Coveralls (at least 3 pair). Also, you will need a stethoscope, thermometer and rubber boots (pull on--no laces). Bring any class notes, hand-outs and texts on food animal medicine you want to use as a reference material.
EXPENSES
UC Davis: Current registration fees cover the VMTRC rotation and housing expenses. There are no additional educational expenses associated with this program.
Concurrent Students: At this time, registration fees for U.S. students have been waived.
International Students: The registration fee requirements for international students vary depending on the length of the intended stay or units taken while at the VMTRC. Please contact the Student Coordinator for more specific information.
ALL STUDENTS:
Students will provide their own transportation to the VMTRC.
Students are responsible for their meal expenses. Meals may be prepared at the housing facilities or purchased offsite. You will be notified in advance regarding specific days when lunch will be away from the Center, which will include the first day of each rotation. The VMTRC is located outside of town and there are no supermarkets close by, so be prepared for your first day's breakfast and lunch.
Journals, periodicals and selected basic textbooks are available in the VMTRC library. We also have access to a limited number of online journals. Copying is available (5 cents per copy).
ACCIDENTS / INJURIES / INSURANCE
Accident and health insurance must be provided by the individual or the student's institution. The University of California does not provide personal liability insurance and assumes no responsibility for students' personal belongings. Students should keep rooms locked when unoccupied. Report all accidents to a Faculty member or the Student Coordinator.
HOUSING
The furnished student housing unit contains five bedrooms, three bathrooms, washer and dryer and a kitchen equipped with refrigerator, stove and microwave oven. Cooking utensils, dinnerware and bed/bath linens are supplied. You will need to provide your own food supplies.
Housing is reserved for senior clinical rotation DVM students and for visiting faculty, interns, residents and other students having business at the Center. Due to limited space, budget constraints and liability issues, family members cannot be accommodated in the on-site housing for any reason. If for some reason, family members must accompany you to Tulare, you will need to independently arrange for housing outside the Center at your own expense.
Consumption of alcohol, illegal drugs, explosives or firearms is not permitted.
The VMTRC offers limited kennel space for pets on a first come-first served basis. Contact the Student Coordinator to check on availability. Pet care and kennel cleaning are the pet owner's responsibility and are to be conducted before or after your daily clinical rotation responsibilities. Pets are not permitted inside the housing unit.
CLINICAL ROTATIONS
Students will receive an orientation at 8 AM on the first day of their VMTRC rotation unless notified otherwise (Monday, unless it is a University holiday). At this time, a student information packet will be issued to each person, and will be used as resource material for a variety of clinical activities. Days frequently begin before 8:00AM. Students will be notified of early starting times and other variations in the meeting schedule. It is the student's responsibility to be at the appropriate place on time.
Additional clinical activities or exposure to the various production units in the area can be arranged to take advantage of weekend time at the VMTRC. This additional activity is with either the University faculty and/or private practitioners in the area.
Clinical Activities are scheduled around the VMTRC Core Herd Program, in addition to tutorial and laboratory sessions. The basic areas of clinical activity you should review and prepare for are reproduction, nutrition, mammary gland health, calf herd health management, disease control and herd records. Most of the clinical activity involves dairy, however, other food animal species will be scheduled on a more limited basis when time is available.
Normal class time is until-finished. The "clinic week" lasts until Friday afternoon.