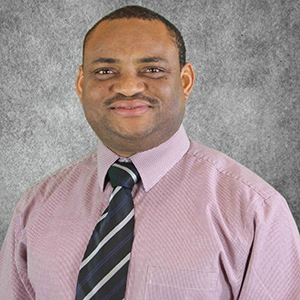 Pius S. Ekong, DVM, Ph.D.
Postdoctoral Scholar
Begin Date:  November 15, 2018
End Date:  November 14, 2020
Phone:  (559) 688-1731
Email:  pekong@ucdavis.edu
Education
Doctor of Veterinary Medicine (DVM), Faculty of Veterinary Medicine, University of Ibadan, Ibadan, Nigeria, 2002.
Master of Tropical Animal Health (MSc), Institute of Tropical Medicine, Antwerp, Belgium 2008.
Master of Preventive Veterinary Medicine (MPVM), School of Veterinary Medicine, University of California, Davis, USA, 2009.
Doctor of Philosophy (PhD), Kansas State University, Manhattan, Kansas, USA, 2017.
Research Interests
My primary research focus is on veterinary epidemiology, infectious diseases, food safety, and risk analysis.  My research interests include the investigation and control of health-related issues at the livestock–wildlife–human interface using epidemiological, statistical, machine learning, risk, and predictive modeling tools to study disease dynamics, and ultimately facilitate evidence-based decision making that promote business continuity and safeguard public health.  I am currently co-leading a statewide dairy survey and longitudinal study which aims to understand the epidemiology of antimicrobial resistance in adult dairy cattle and their association with antimicrobial drug use and stewardship practices on California dairies.
CV available upon request